roverandom
21 April
Went on the celtic experience tour today and it was the most beautiful day ever. Clear blue sky, sunny and gorgeous (Figure 1). Everywhere was green and lush.
1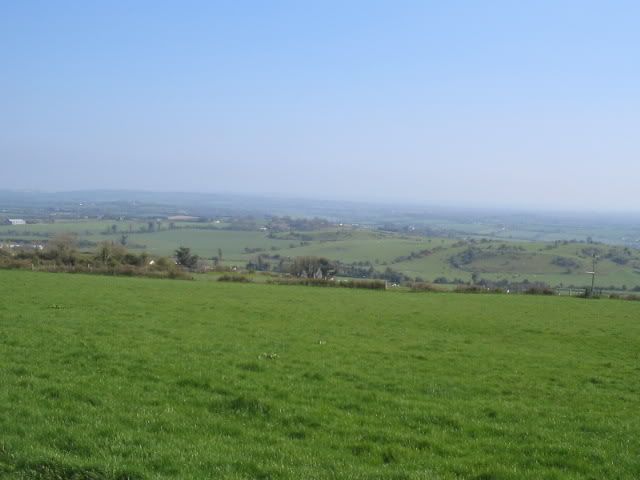 We saw Fourknocks (figure 2), Monasterboice (figures 3, 4, and 5), Mellifont Abbey (figures 7 and 8), the hill of Slaine (figure 1, above and 6 below), and the hill of Tara.
2
3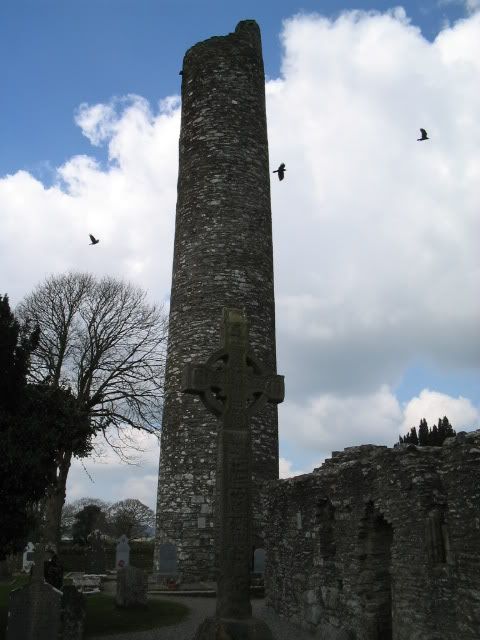 4
5
6
7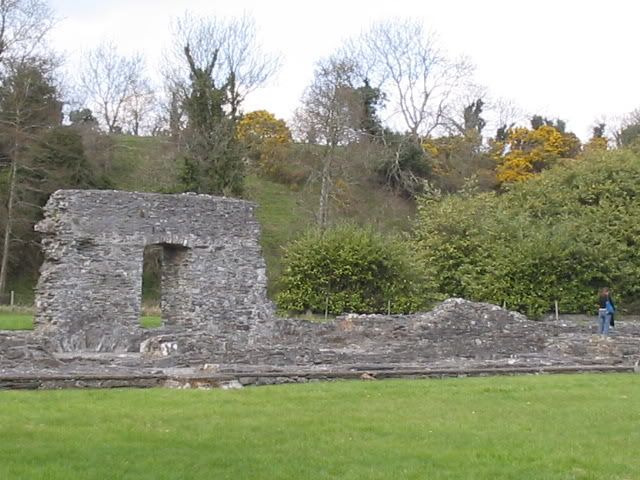 8
It was all really cool and our tour guide was hilarious. He definitely had the tour guide personality -- cheeky and talktative, but very friendly. But then most of the people here are really friendly. I am sad to leave: I definitely need to come back. I don't think I could live here, though...long term, seeing as how it rains so much. But visiting is perfect. However, I am seriously considering Trinity as a uni to go to for graduate stuff.
[update on this: I am applying to both Trinity and University College Dublin for graduate stuff and hopefully will be accepted to one of them]
But the Irish are amazing. I mean, there are jerks everywhere of course, but on the whole they are just so fun and so friendly (laid back too). Is it all the Guinness? ;-)
It's interesting too how much connection there is between Irish and American culture. Our tour guide (named Paul) joked that they should make an Irish-American tour because he kept pointing out connections to America (like how the first St. Patrick's day parade got started in NYC). He told us so much, though, that I'll never remember all of it. One of the coolest places I thought was the hill of Slaine: where St. Patrick lit the great bonfire to rival the celtic kings' and got really famous. The view from the hill (or hiccup, rather. Not really a hill in Cali terms) was spectacular and all the grass (which had to be cultivated at one point because Ireland was all forest and swamp originally) was so lush and green. I had to lie down on it. Also, the hil of Tara was interesting, but it was the last stop so we didn't get ot see it much. The circle formations used for protection were cool (figure 9) -- also the m ound of hostages where the first samhain (I think that's how it's spelled) happened, or where it originated. And of course, that's where modern halloween comes from.
9
The remains of Mellifont Abbey were really cool too. They are only remains because stupid Henry VIII came and knocked it down. It was quite an impressive Abbey when it was built, though, and it's in a lovely location. I could hear this sheep bleating off in the distance but I couldn't tell where it was. Daises had popped up in scattered patterns on the grass in and around the ruins and there was this little stream on one side surrounded by trees and lush bushes. Such a peaceful spot for an abbey, and our guide said that the building looked like it should have been in Rome or something, so to the Celts it was like a spaceship. This abbey made the syncretistic Celtic Christianity out of fashion. Interesting to hear a local's perspective on things about their history that I only read from books. It's good to have that perspective.