Profile

Free Account
Created on 2011-05-28 04:42:55 (#905908), last updated 2011-05-31 (329 weeks ago)
0 comments received, 0 comments posted
820 Journal Entries, 865 Tags, 0 Memories, 4 Icons

About

Mini Bio
My travel blog:
Prolix Travels.
My supernatural mood theme was created by the lovely
lidi
. Seriously, go check out her stuff!
I love fantasy literature: I want to pursue it more in graduate studies and also write my own.
My favorite fantasy worlds are Narnia, Middle Earth, and the Wizarding World in Harry Potter.


Harry Potter Personality Quiz by Pirate Monkeys Inc.



Banner by
brennamount

icon by alwaysthequiet1
support Severus Snape at We Trust Snape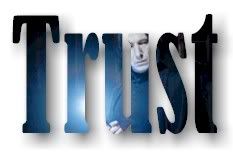 And then this is me:




Photoshop is fun!

Connect
alternative
,
children of men
,
chill out
,
community
,
dance
,
dark city
,
david sedaris
,
dexter
,
dubstep
,
electronic
,
equilibrium
,
foodie
,
freakonomics
,
harry potter
,
house
,
inception
,
indie
,
kill bill 1 & 2
,
lord of the rings
,
lord of the rings trilogy
,
pulp fiction
,
sherlock
, sister light sister dark,
stardust
,
supernatural
,
the beach
,
the book of lost tales
,
the eyre affair
,
the hunger games
,
the king's speech
, the sandman chronicles, the simarillion,
the watchmen
,
travel
,
v for vendetta
,
watchmen
,
writing

People
[View Entries]

[livejournal.com]
apathetic-elf
,
aranelcharis
,
begemotr
,
corona-rift
,
dancebymyself
,
das-lilalied
,
devilduckieee
,
dont-eat-the-mo
,
dreiviertel
,
drewpersons
,
elcisitiak
,
embertine
,
iconzicons
,
le-bizarre
,
lidi-photos
,
lidi
,
lostfiniel
,
miracleofmercy
,
missyjack
,
moovelous16
,
mysticsong
,
neytaritook
,
numbaby
,
platysseus
,
quixoticakf
,
razssochil
,
romenya
,
sammiifer
,
sasha10186
,
secret-hotel
,
sherlawk
,
sonnenspiels
,
starlightofdawn
,
tullochgorum
,
varnafinde

Communities
[View entries]

Feeds
[View Entries]

Subscriptions (0)

Linking
To link to this user, copy this code:
On Dreamwidth:
Elsewhere: