17 April
:
Went to York today. Wow. I've just done a lot of walking this trip. IT's good for me; I've probably lost about 5 lbs (I hope), but then I definitely gained some by eating the traditional English breakfast at this cafe called Bailey's. It was facing the wall that the Anglo Saxons built to try to keep out the Vikings (Figure A and B). That definitely did not work.
A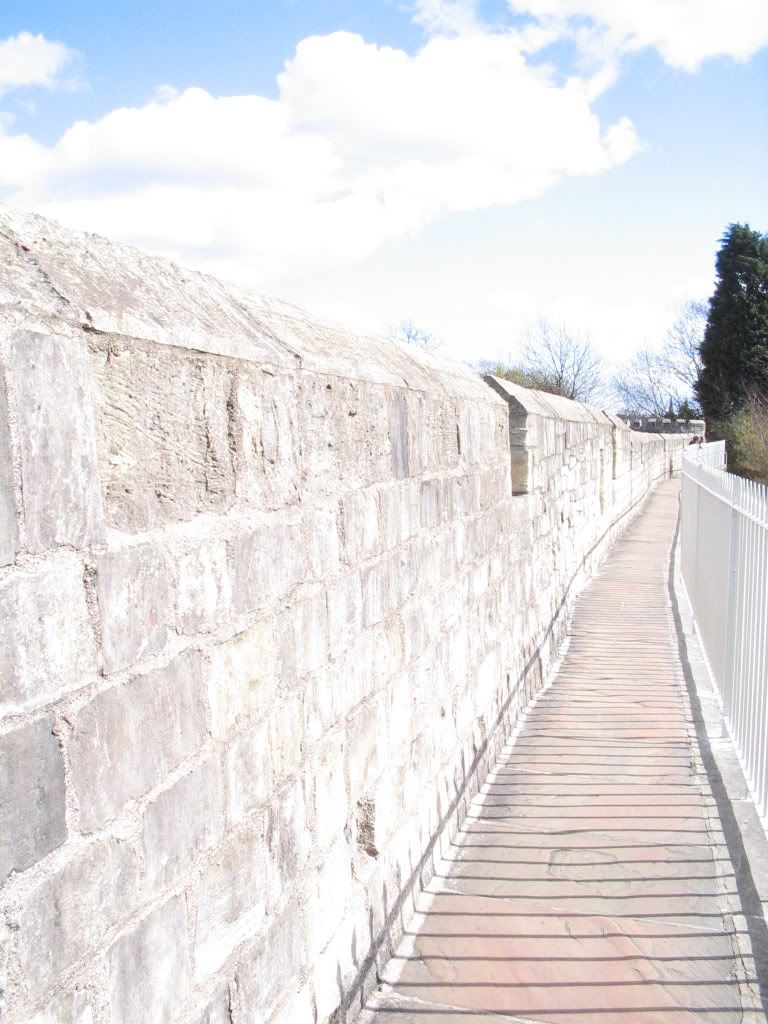 B
It's cool becasue there are some parts of the wall that are built over Roman fortifications, dated back to about 300 AD! We walked along part of the wall (Figure A and B above and C below) and there's just nothing like that experience in the US.
C
But then I almost feel that Britain's history is so old, and so recked with turmoil and disgrace (maybe not as much as other places, but still...) that I think the land is very weary of it. I wonder if the buildings are more reminders of that weary past than of something to ogle at. I ogle anyway, because it's so different. York Minister (Figures D, E, and F) was really cool. Very impressive. The ceilings were so high my eyes couldn't focus on the top -- the ceiling seemed to go on forever. Now there's a cathedral for you.
D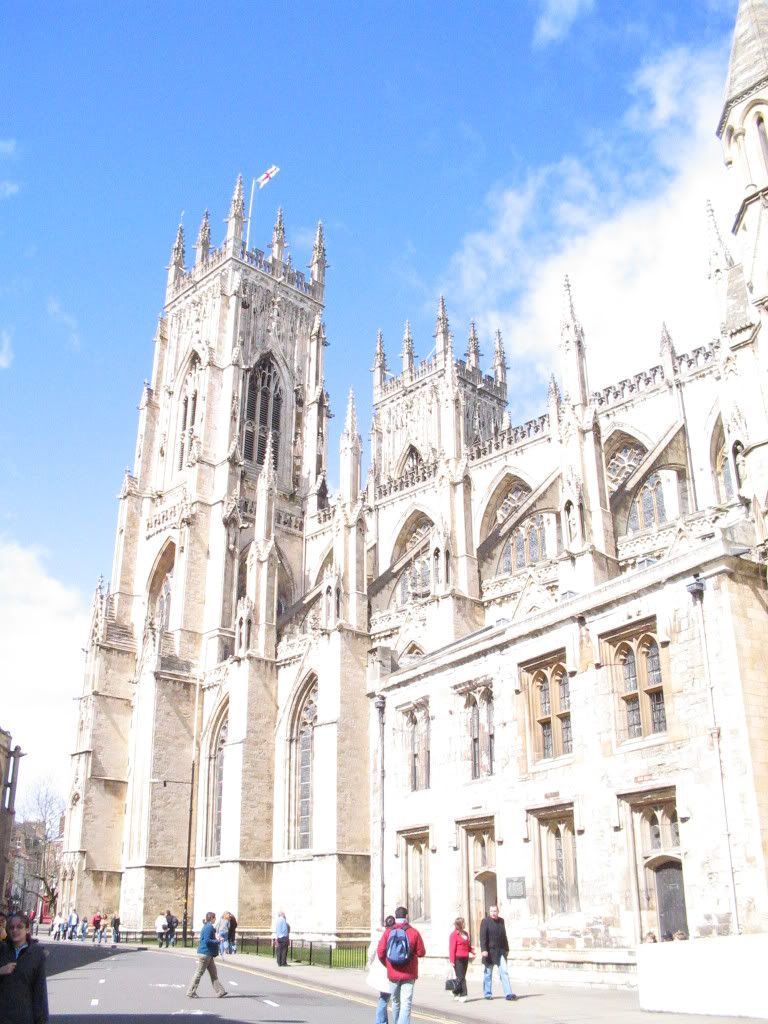 E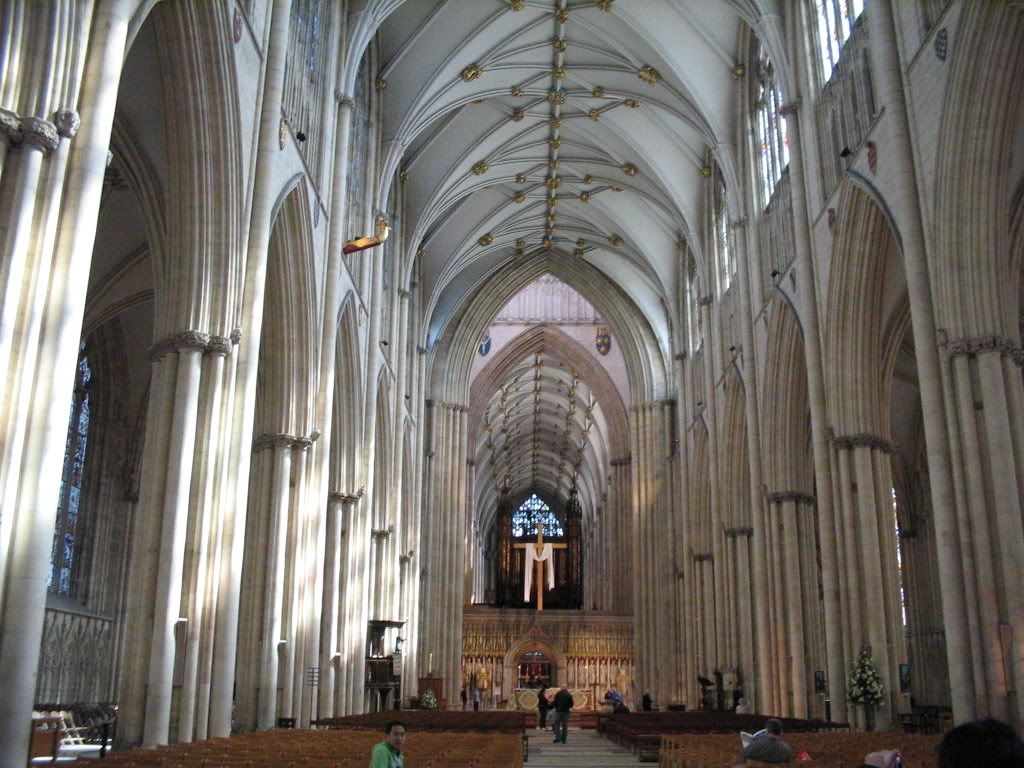 F
Also, the pipe organ was amazing and we got to sing a hymn to it (because they were having a communion service). I am not really big on high church as my main mode of worship, but there definitely is a place for rituals in Christian life, and the Catholic and Anglican churches do a good job of having rituals that have been the same for awhile. Saw also this guy/street performer who was singing with his dog (the dog was howling). It's cool too how the Starbucks' here are in really old buildings and are two stories. The US needs to have some two story coffee shops. That would rock.